LG U+ provides the new way of life and convenience to the customers by AI service.
AI is the core technology leading the 4th industrial revolution and it is the future core business of LG U+.
AI service helps customers to use the various home media/home IoT services of LG U+ more conveniently.
Al service provides a pleasant life to the whole family by teaching children like a teacher, and helps parents like a secretary.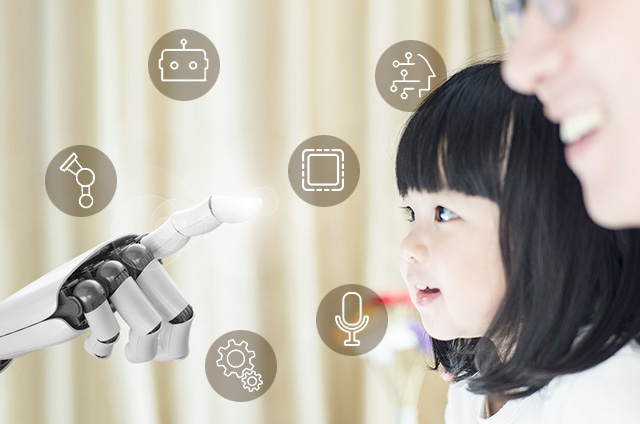 My home AI by LG U+

My home AI by LG U+ is an AI service made by U+ and Naver Clova together, providing the following 5 core services.

5 Major services

Search U+tv VOD video content by keyword even without titles.
My home IoT turning on and off with a single word.
Search NAVER with your voice
Foreign language education by native-speakers available 24-hours
Shopping from order to payment with your voice