LG U+, as an IX business service provider, is providing the fastest network connectivity by interconnecting KT, SKB, MSO and other major ISPs in Korea and Global.
---
IDC Configuration & Capacity
IDC NW Configuration & Capacity in Korea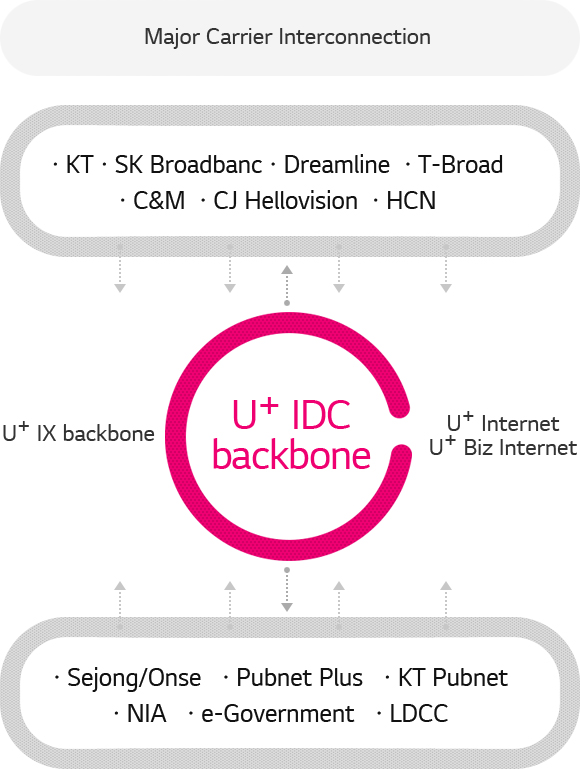 ---
IDC Overseas Configuration & Capacity
Peering with more than 60 overseas carriers like US , Hong Kong POP and major Asian carriers, the fastest overseas traffic is provided.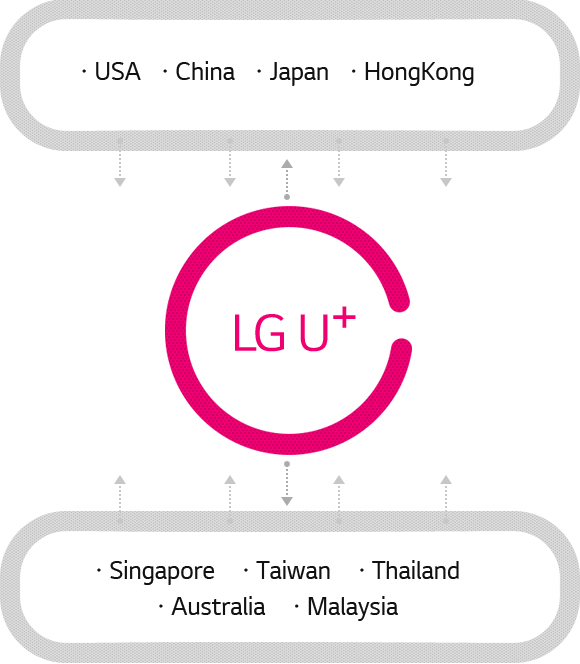 ---
Internatioanl Leased Line
Provides international and domestic communication lines via submarine cables and satellites
Optimal service for various communication demands such as data, voice, video conference, etc. between the head office and overseas branches
Setting up service of Global Network for overseas businesses
24/7 monitoring service against global situations
Benefits
Various Solutions

Provides various solutions such as TDM/Ethernet leased lines between local and overseas, MPLS service, etc.

Global Facilities

Facilities(central office, earth station,submarine cable, global PoPs) and the subsidiaries with a speciality of international line

Integrated Service

A integrated service such as international line and rental & maintenance of overseas facilities, etx. for global communication
LG U+ Global PoPs
A stable international communication service by using submarine cables via diverse channels and global PoPs in U.S., Hong Kong, etc.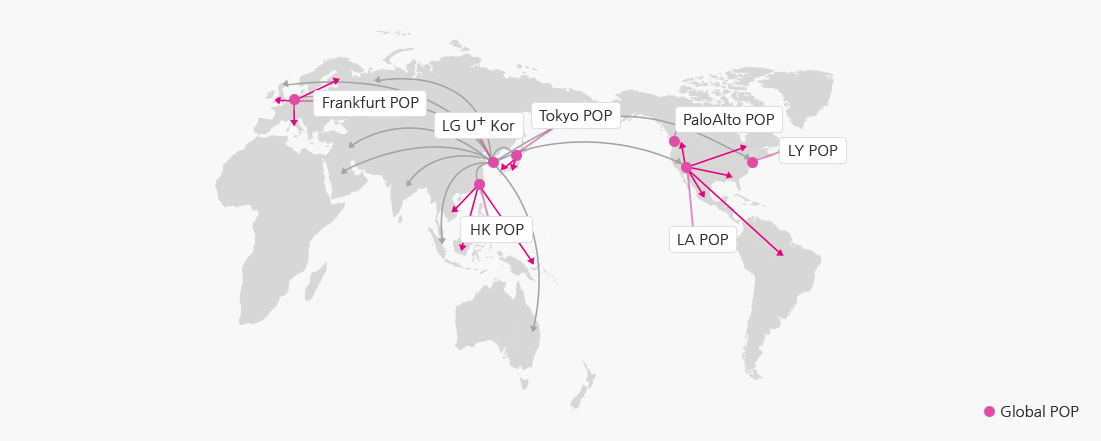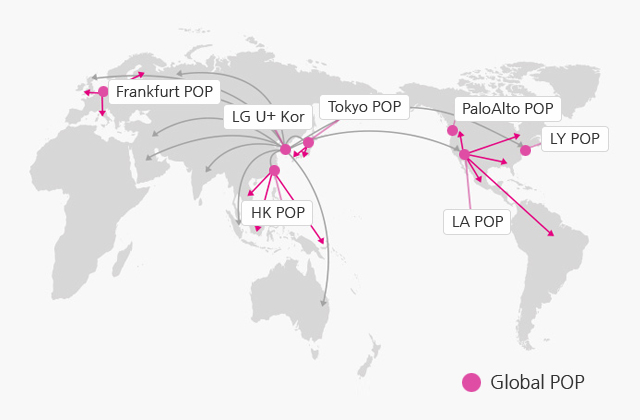 International Leased Line Customer Support Service
LG ITMC professionals operate a differentiated 24/7 one-stop service to support customers