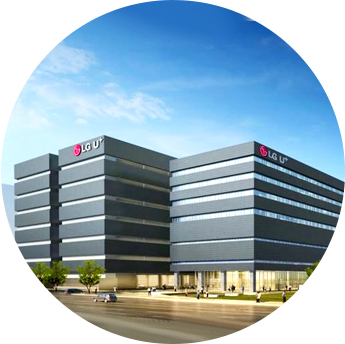 Leading New Datacenter ParadigmLG U+ Pyeong-Chon Mega Center
Space

Gross Floor Area : 85,548㎡
Computer Room : 27,770㎡
Floor Height : 6.0m
Access floor : 100cm

Infra

Tier Level : Uptime Tier Ⅲ Certifed Center
Power : 165,000kW
UPS Power : Average 8kW/Rack
Rack Cooling Available Capacity : Average 10kW/Rack
---
Key benefits
Asia's Largest White space, Global Class Mega Watt Modular Datacenter

Offering contiguous 450 racks per module, providing scalability and back-up configuration upon modular basis
Providing unlimited power supply of 6~20 kW per rack, more than 3 times of operational management by increased rack density
Providing Public, Private Cloud computing environments based on high density operation

Risk ZERO Center The First Uptime Tier III certified among IDCs in Korea

24/7 uninterrupted service, guaranteeing 100% SLA
Globally standardized colocation service in Korea

Eco-friendly Center, with Patented Free-cooling system in Metropolitan area

Seasonally changing free-cooling operation modes, optimized efficiency with air-side economizer for more than 7 months
PUE 1.4, enhanced energy efficiency by 50%, and reduced Utility rate by more than 20%, compared to existing centers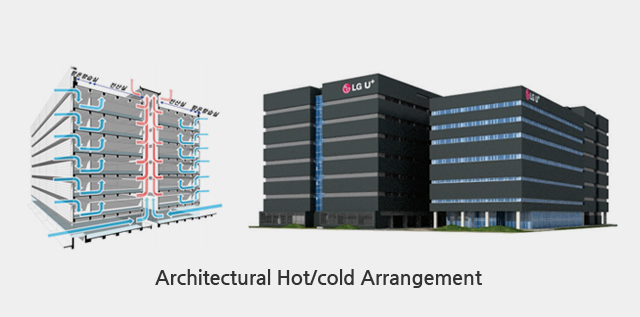 Colocation IDC with Complete Physical Security

Physical separation of datacenter and office, parking lots on ground level, 5steps of access control
Complying with Local and Global Authorities' Information Regulation
Security codes of Financial Supervisory Service, Direct Information Communication Regulation and TIA-942 International Security Standard

Premium Operational Environments (NOC, Office, Amenities)

Providing 3,300㎡ scale of dedicated operation office for clients(physically separated from datacenters)
Amenities for residing operators(sleeping room, lounge, fitness, seminar room, conference room, etc,)

Customizable and dedicated datacenter provision

Hot-zone service (high temperature ambient environments), LG Uplus Green hosting (U+ Server & Rack & Installation)
Customer-specific design, buildup and operation service
---
Carrier Neutal Center
Pyeong-chon Mega Center is the new large-scale, carrier neutral data center in Korea, providing the reliability, security and flexibility for customers.
You can select the right connectivity for your business, using multiple carriers to build in redundancy, ensure resilience and reduce cost.
Because the providers already have their physical infrastructure in our data centres, it's quick and easy to access their services.
All our interconnectivity runs through a centralized Meet-Me Room in data center, enabling our customer communities to do business with minimal latency.
The Meet-Me Rooms are secure and private, with rigorously ordered cable management and supported by attentive maintenance.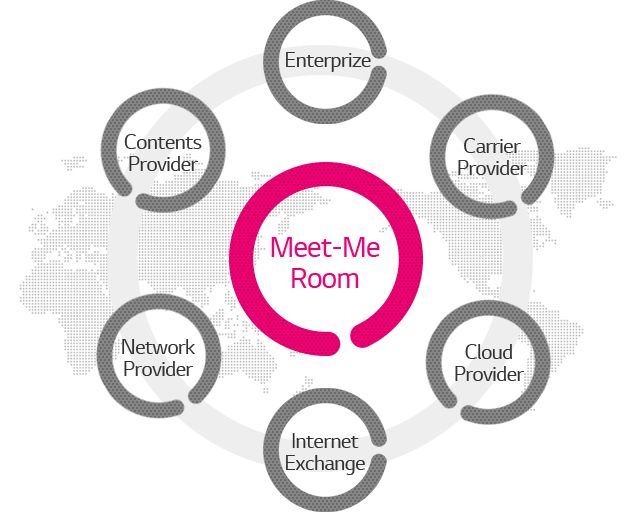 Enhanced carrier diversity and redundancy
Entilely independent of any network provider
Allows our customers to connect directly with a number of Carriers
Maximum flexibility for business
DC functions as a very competitive marketplace
Reduce total operation cost
High-Performance Interconnection
Empower your growth by giving you access for interconnection