Employees
LG U+ has been hiring excellent top "AI," "big data," and "Cloud" talent leading the 5G era and running a fair and objective performance appraisal and reward system.
Recruiting Top ABC (AI, Big Data, Cloud) Talent
5G, AI, Big Data, and Cloud are LG U+'s core business areas with great growth potential.
LG U+ has been hiring leading researchers with a Master's or Ph.D. degree in these fields while granting industry-academia scholarship to qualified R&D experts.
Researchers who graduated from a domestic university with a Master's or Ph.D. degree are recruited by paying a visit to a lab or creating an online job posting.
Meanwhile, LG U+ uses internships to find talent from overseas universities.
[LG U+ Talent Award]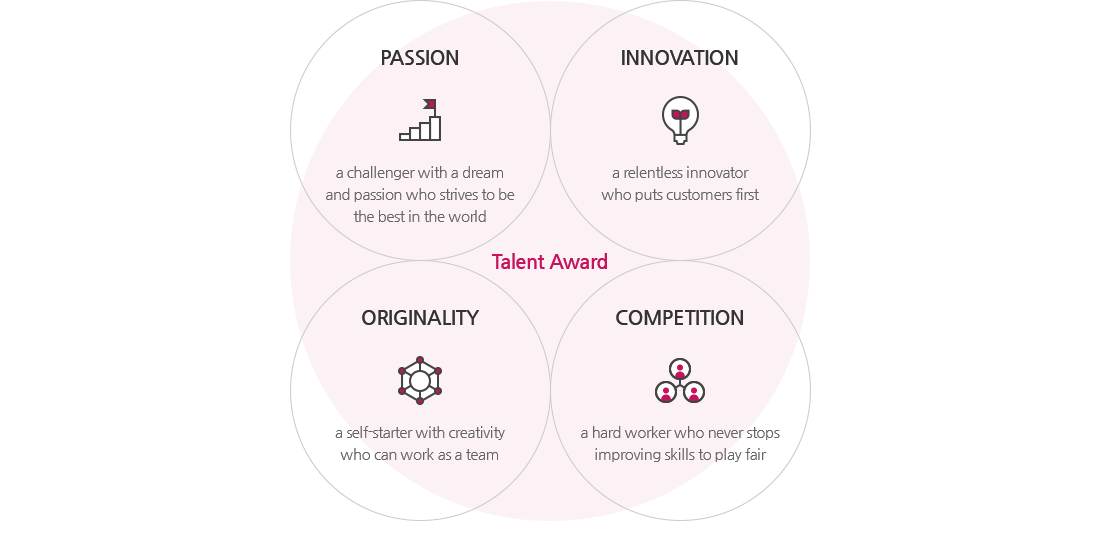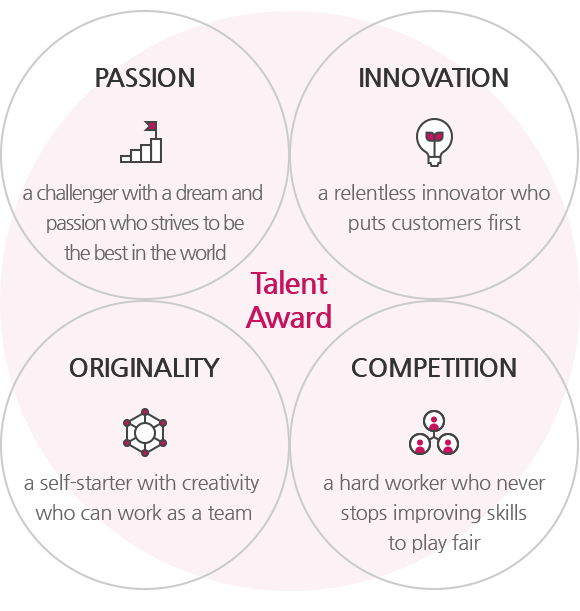 Fair Performance Appraisal and Reward
To manage the employees' performance and achieve the company's goals, LG U+ carries out the performance review once a year.
For a fair evaluation, leaders may take peer feedbacks into account.
A group of leaders gets together to discuss the evaluation results before deciding on the final job performance rating.
If an employee wants to appeal, that person must go through the official procedure to be referred to the Talent Committee.
[Employee Performance Appraisal Process]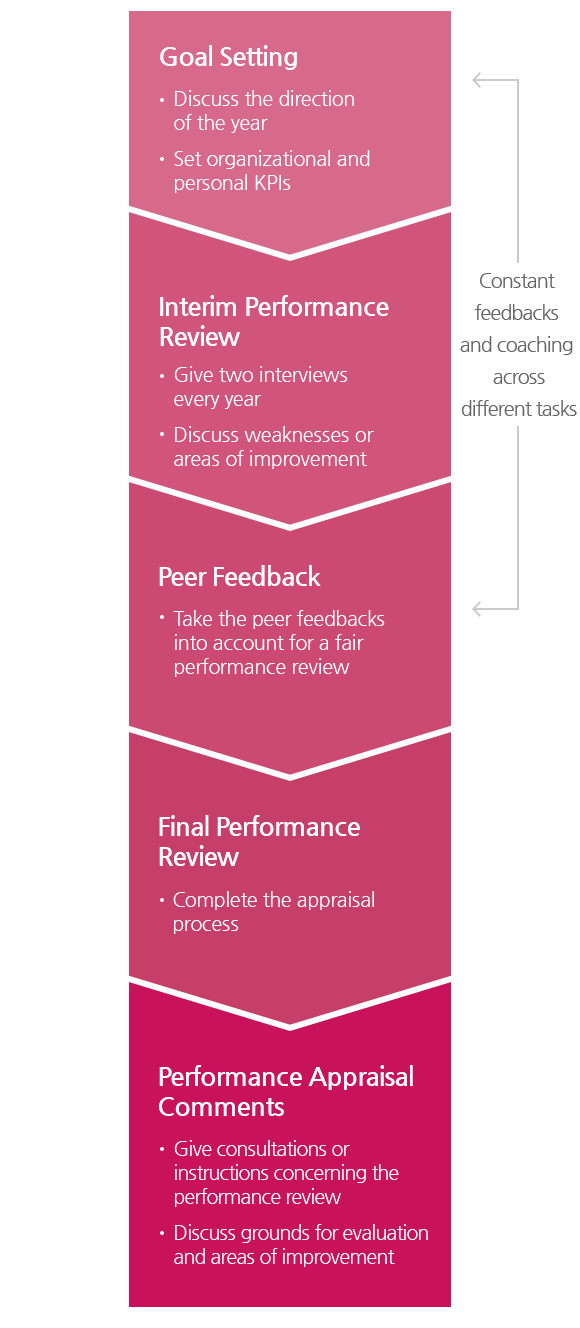 Diversity and Inclusion
LG U+ aims to create a society where employees with different backgrounds can work without facing discrimination.
Compared to 2019, the percentage of women in LG U+ became higher. To increase the percentage of women in executive positions, it has been actively recruiting talent.
Work-Life Balance
LG U+ offers various support to its employees so that they can reduce the burden of giving birth and care for a child and
increase their job satisfaction by maintaining a work-life balance.
LG U+'s employees regardless of their gender can benefit from pregnancy leave before and after birth.
They can apply for a maximum of two-year parental leave and a reduction of working hours for parenting.
In 2018, LG U+ made again into the Ministry of Gender Equality and Family's list of family-friendly companies.
As such, it has been laying the systematic foundation for constantly maintaining a work-life balance.
Fun and Dynamic Corporate Culture
LG U+ intends to create a fun and dynamic corporate culture so that its employees can take the initiative at work and get recognized by clients for their efforts.
Despite the lack of contact during the COVID-19 pandemic, it has been creating a positive atmosphere by sending gifts to quarantined staff members and
organizing various events such as lucky number drawings and the end-of-the-year get-together.
Employee Health Management
LG U+ encourages its employees to take a stress level test once a year. This test involves assessing eight factors such as physical environment, job demand, and relationship.
Based on the test result, they can further benefit from psychological counseling or health promotion activities.
For the prevention of COVID-19, all the employees take turns coming into the office and working from home.
Nevertheless, high-risk groups, such as pregnant women or employees with younger children to care for, can work 100% remotely from home.