Righteous Management
LG U+ has been carrying out righteous management that involves consistently developing its competencies based on principles and standards to play fair and win.
In particular, it follows its management philosophy of "customer-value creation" and "people-oriented management,"
exerting every effort to achieve its vision to become "No. 1 LG."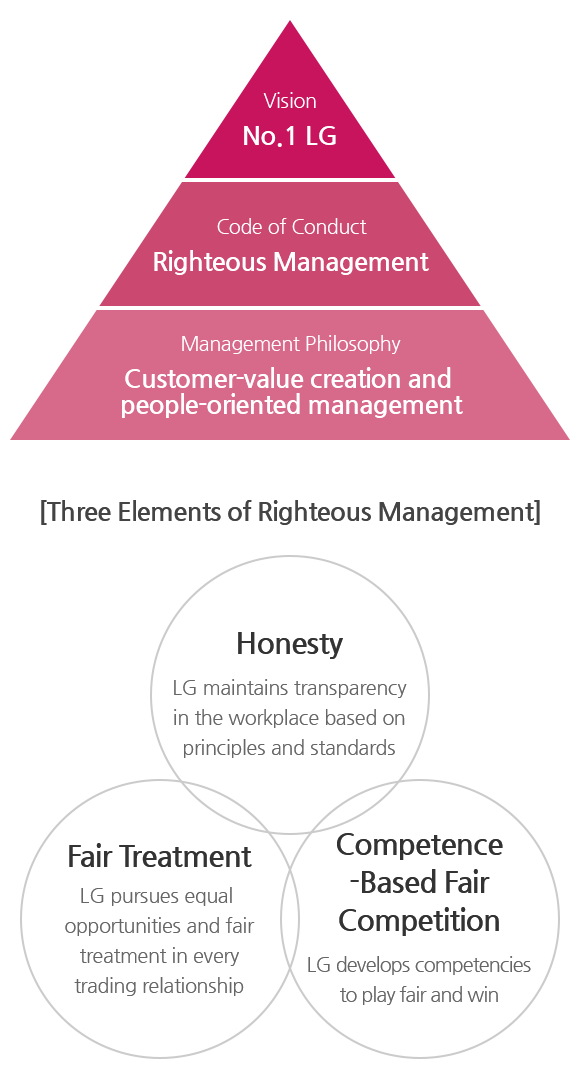 Righteous Management Teams
LG U+ has a group of teams to fulfill its duties and responsibilities for its customers, ensure fair trade and competition,
help its employees follow the basic ethical principles, and make contributions to employees, the country, and society.
Righteous Management Teams consist of four teams: Office of Ethics, Management Diagnosis Teams 1 and 2, and Internal Control Team newly founded in 2019.
Office of Ethics is in charge of a whistleblowing hotline, research, planning and compliance diagnosis,
and training and consultation on promotion of righteous management.
Management Diagnosis Teams identify each division and business area's competitiveness and offer consulting services
while Internal Control Team carries out an evaluation on the accounting and risk management systems.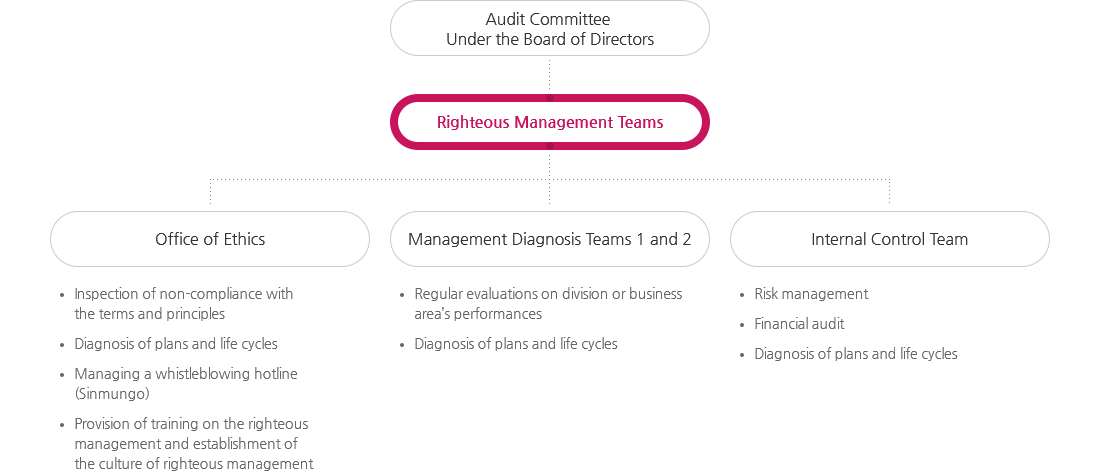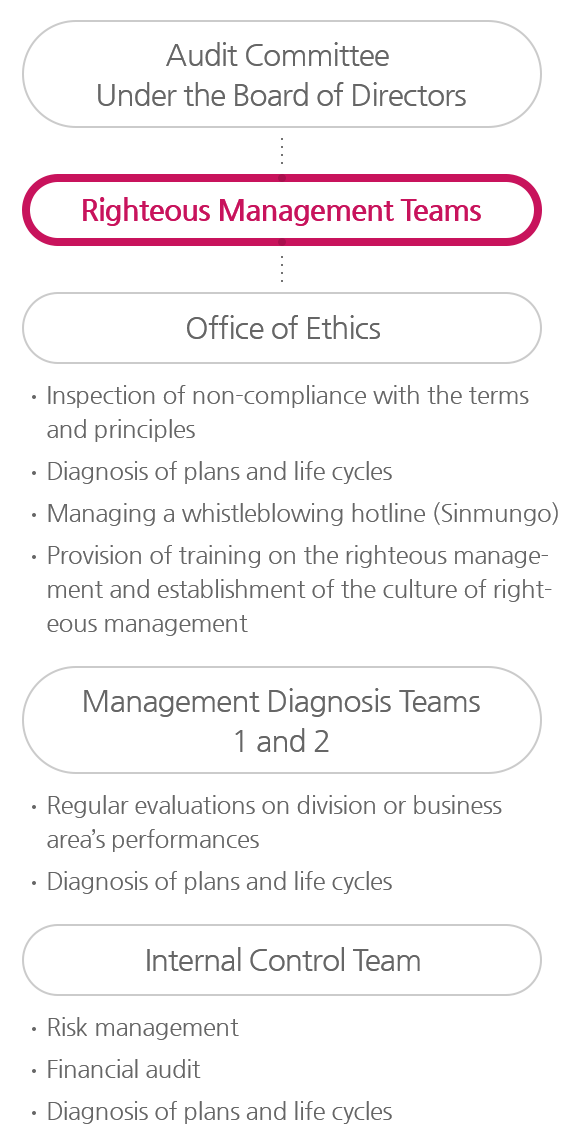 Promotion of Righteous Management
LG U+ regularly offers training to its employees to spread and promote the importance of righteous management.
The training curriculum includes the principles of righteous management for each job category and position,
the examples and risks of non-compliance with righteous management, the prevention of corruption, and fair trade.